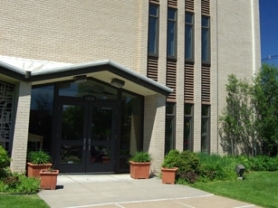 Monday-Friday: 8am-4:30pm*
* The office is sometimes closed over the noon hour.  Please call first if you plan to visit over the noon hour.
Welcome to
Pacific Hills Lutheran
in Omaha!
Since our founding in 1955, Pacific Hills has preached Christ, and Him crucified for salvation (1 Corinthians 1:23), one constant in a world of change and uncertainty.  This constant of Christ, our Rock, is reflected in the historic liturgy and music of our worship, but is most clearly given in the weekly celebration of the Eucharist (the Lord's Supper).
Located at 90th and Pacific at the near-center of the Omaha metro area, we welcome guests and members alike from all parts of the metro–and all parts of life!
Come see how God loves and serves you, and become a part of His work in the many ministries of love and service available through Pacific Hills!
Events for week of July 22, 2018
This Week Navigation
July 22 @ 8:00 am
-
9:00 am
July 23 @ 5:45 pm
-
6:30 pm
July 23 @ 6:30 pm
-
8:00 pm
July 24 @ 9:00 am
-
10:00 am
July 25 @ 8:30 am
-
10:30 am
July 26 @ 5:45 pm
-
6:30 pm
July 26 @ 6:30 pm
-
8:00 pm
July 26 @ 7:00 pm
-
9:00 pm
July 27 @ 7:30 pm
-
9:00 pm